Furniture & Upholstery Cleaning Santa Clara County
Sofas, Love Seats, Ottomans
Recliners, Arm Chairs, LazyBoys
Vehicle Upholstery, Boats, RV's
Haitian Cotton, Crushed Velvet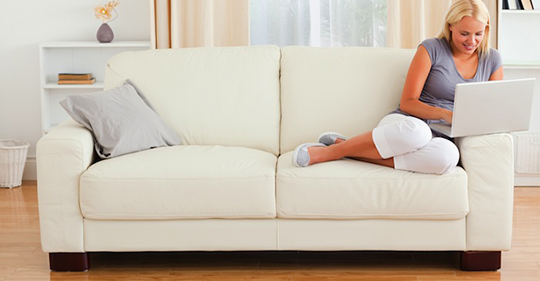 Upholstery Cleaning Can Revitalize Your FurnitureOur Technicians are Trained
Upholstered furniture has a more varied range of materials and manufacturing methods than carpet. Our knowledgeable professionally trained technicians can identify the fabric type of each upholstered piece and what upholstery cleaning methods will give your upholstery the best, safest and longest lasting results.
Upholstery Cleaning – Removing Spots and Stains
As in carpet cleaning, the key is to get to spot removal is to get to them as soon as possible. Remove soil and blot up any excess liquid. Next test your cleaner on an inconspicuous area of upholstery to test color fastness. The best place is on the back or underneath the "skirt" of the piece. If the stain still does not come out call us immediately for our Upholstery Cleaning service so we can remove it before it sets.